Working with the mystical tarot can be an encounter of discovery and transformation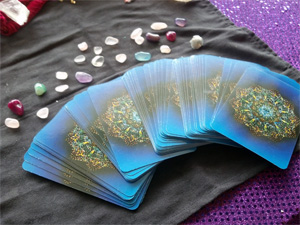 The tarot has always been a true source of mystery to mankind. Through the magic of its symbolic wisdom it is one of the most mystical, magical and empowering oracles to manifest your intentions, dreams and visions. Whether you use tarot to assist you with career choices or personal relationships it is a tool for communication bridging our inner wisdom and higher self so we can make the most authentic choices and align ourselves with the Divine.
For inquiries or to schedule a tarot reading please contact Marcy Today!