By bridging consciousness with Divine Wisdom
you can create the most fantastic, joyful, miraculous experiences
and live the life you were born to live!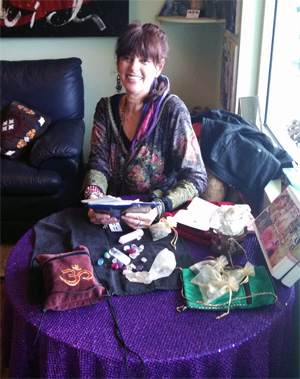 Numerology and Tarot are wonderful tools to help create a spectacular life. They provide a great language to assist you in breaking through that glass ceiling and going beyond the limitations of your own mind. They help reveal your magnificent purpose, provide answers and guide you to make the best choices. They help you let go of limiting beliefs while discovering new ways to live with more fulfillment, happiness, love and excitement!
Numerology provides you with an in-depth, common-sense understanding of your strengths, weaknesses, talents, abilities and life potentials. Your life purpose and most positive path to spiritual and professional success are profiled in detail.
Your present and past life challenges are fully revealed enabling you to shift the behavioral patterns and repeating traumas that continuously produce blockages and impediments to your spiritual and emotional growth.
Tarot is a journey…a spiritual process that assists you in creating your future by opening your heart. It brings you understanding by illustrating your path to the attainment of wisdom and understanding as well as revealing possible future tests and challenges.
Learn about your life's purpose with a private reading from Marcy
561.789.5597
mysticalmarcy@gmail.com